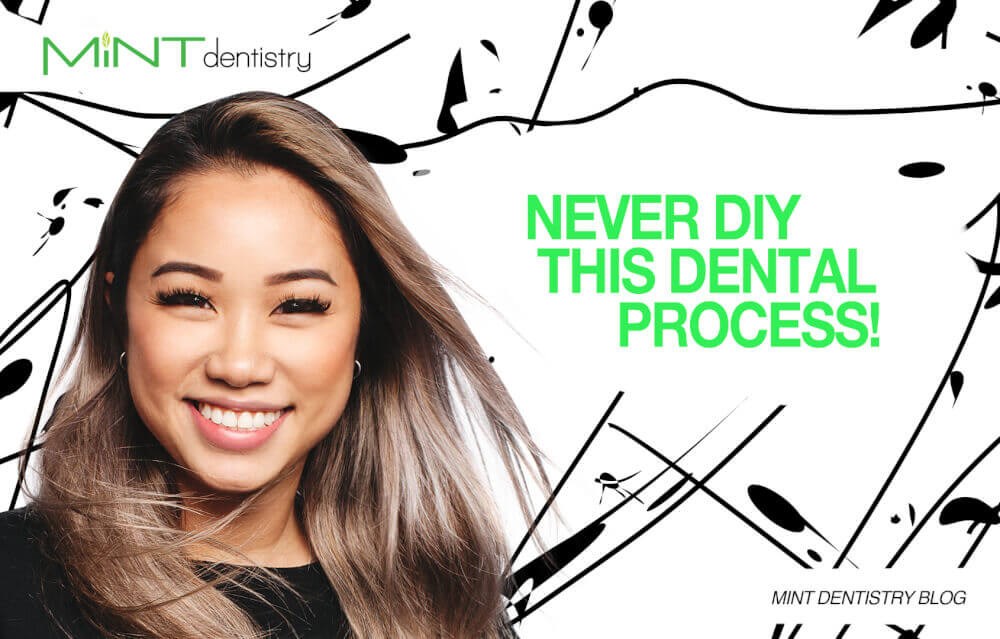 Many men and women want a prettier smile. As a step toward reaching this goal, they are opting for dentist-performed teeth whitening. In-office teeth whitening is a well-liked aesthetic dentistry method with multiple advantages beyond brighter teeth. Store-bought teeth whitening systems simply cannot equal the glowing and longer-lasting outcomes of dental teeth whitening.
Tailored Treatments And Outcomes
Normally, in aesthetic dental treatments, a one-size-fits-all approach will not work for every patient. Patients' concerns are often extremely varied. Oral professionals apply their training and experience while checking teeth to establish the source of any discoloration.
In addition, the dental practitioner will ask you about any previous and future aesthetic dentistry procedures or restorations you want to get that might impact your desired outcome. For instance, it may be logical to wait before getting new dental crowns and ceramic veneers. This will help the dentist to design crowns and veneers that match the hue of your expertly brightened, gleaming teeth. Dental bleaching is relatively more difficult for people who already have veneers or crowns. Due to the fact that whitening sessions cannot erase discoloration on dental crowns or veneers, it may be necessary for your dental practitioner to apply many techniques to guarantee that your teeth have a seamless color.
At your initial evaluation, the dentist will create a customized whitening process that is suitable for you. She or he will also estimate the likely number of whitening appointments necessary to achieve the best results.
Professional-Strength Teeth Bleaching Materials
Store-bought teeth whitening supplies generally contain a smaller component of whitening agents compared to methods preferred for professional teeth whitening. In addition, difficult tooth trays and uncomfortable strips might lead to inconsistent outcomes and ordinarily only whiten teeth one shade with each session. Prior to an expert teeth whitening session, patients can select the precise level of whiteness they hope to obtain.
At MINT dentistry in Carrollton, our team performs quick laser teeth whitening procedures using a technique called ZOOM for Dallas, TX locals. ZOOM has an exclusive gel formula that is put on every tooth one at a time. The remarkable gel is activated by a laser that penetrates the tooth and brightens the stained enamel. This technique should bleach the teeth approximately six to ten shades. Most dentists suggest that men and women who receive laser teeth whitening sessions set up dental cleanings two times every year. A professional cleaning will help remove additional exterior stains and make sure your teeth stay healthy.
Avoid Tooth Discomfort
Occasionally, patients who try drugstore teeth whitening systems may suffer from tooth sensitivity after a few treatments. This might arise if the hydrogen peroxide enters the enamel of the teeth or if they choose whitening kits with poorly sized strips and trays that aggravate the gums and lips. The skilled dental professionals at MINT dentistry in Carrollton take fastidious steps to head off these problems.
In each ZOOM laser whitening session at our Dallas, TX practice, patients' gums and lips are protected to make sure that any whitening products touch only the teeth. Then the dental practitioner will apply the bleaching gel to every single tooth. To protect the vulnerable eyes from the diode-laser light, patients wear protective glasses. Although the technique is painless for many patients, an anesthetic may be arranged to reduce any distress or to calm the gag reflex.
Healthier, Quicker Treatments
Even though at-home bleaching systems typically do not result in health concerns for the majority of consumers, multiple attempts to lighten and brighten teeth without supervision from a dentist might result in long-term tooth discomfort from sensitivity to heat and cold. Since it may take multiple weeks or possibly months to attain noticeable effects with non-professional tooth whitening solutions, such as gels, strips, and toothpaste, sensitivity can be an issue. Specific varieties may fail entirely to produce a more vivid smile. Professional teeth whitening systems are overseen by dental professionals to make patients feel relaxed and make sure that the teeth and gums remain safe during the session.
Long-term Outcomes
Beyond the many other advantages of in-office teeth lightening techniques, their outcomes are visible much longer in comparison to store-bought tooth whitening strips. Directly after a bleaching treatment and for at least 24 hours, we urge patients to refrain from consuming any dark-colored foods, such as food coloring dye, and beverages like dark wines. In addition, whenever feasible, ask for a reusable straw for liquids that could discolor the teeth.
Following a ZOOM teeth whitening session, our patients can take a touch-up kit that consists of the whitening gel and made-to-order trays. These at-home systems can be put to use about every six months to help prolong the healthier appearance of your teeth. At MINT dentistry in Carrollton, our crew recommends implementing good oral hygiene habits by always brushing and flossing after you eat and before going to bed.
Better Self-Esteem and Outlook
Recently whitened teeth will create more than just an alluring smile. Men and women express having elevated positive attitudes following their teeth whitening, which allows them to become increasingly more sociable and perform more comfortably in job contexts and in various social meetings. Whiter teeth will usually also take years from your face, making you look younger.
Rely On Experienced Dentists to Increase the Allure of Your Smile
The awesome effects afforded by professional teeth bleaching treatments such as ZOOM and multiple others are unparalleled in their capacity to obviously alter a person's look and, at the same time, boost confidence. We welcome you to contact MINT dentistry in Carrollton and plan a consultation with our accomplished Dallas, TX aesthetic dentists, who would love to help you in developing a truly stunning smile.